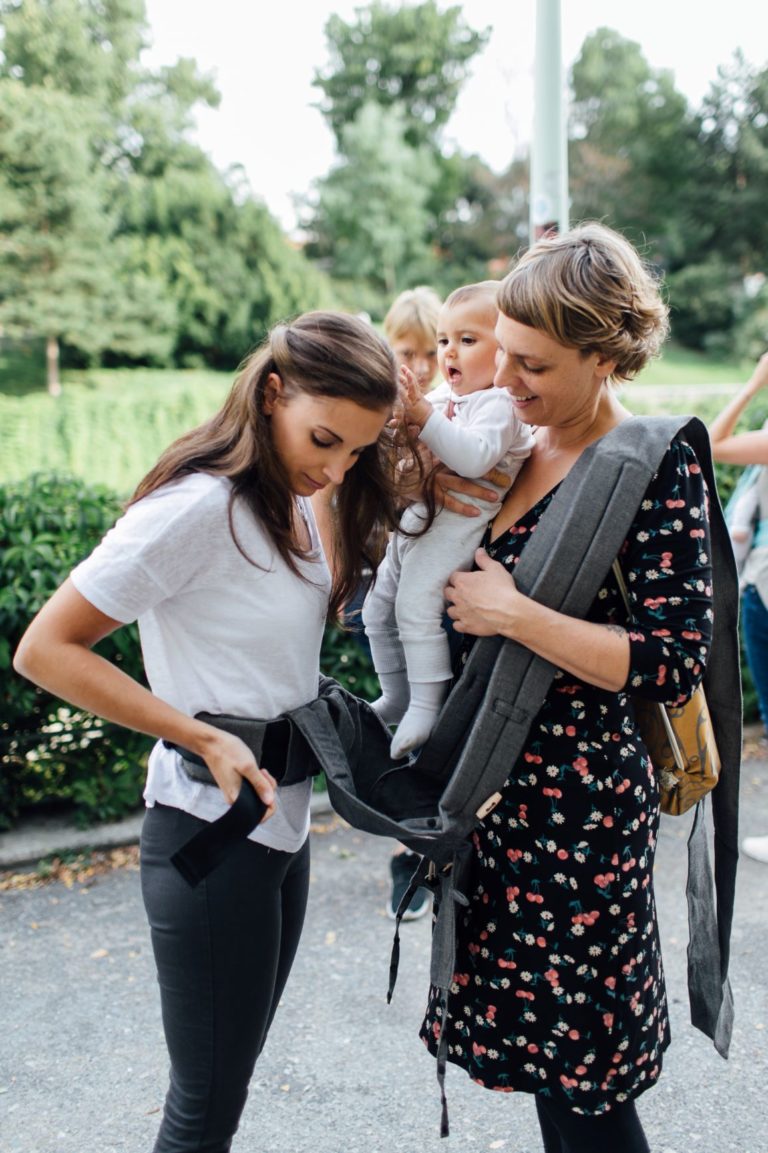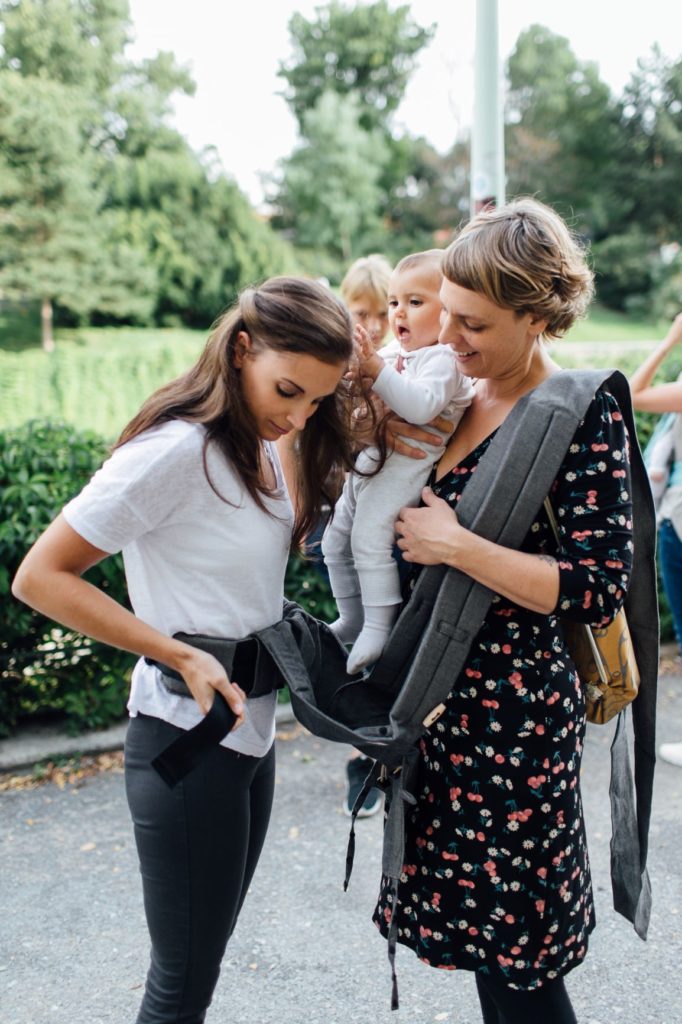 Made by a mother for parents.
When I started babywearing in 2008 there were almost no babycarriers available and all we tried didn't fit us. Since my daughter could not be taken off and I wanted an alternative to the sling, after an intensive examination of the topic I started sewing my own babycarrier with all features that I think a babycarrier should have.
Right form the start, it was important to me to get an ergonomically good and comfortable babycarrier, thats grows and adapts. But the look should also be appealing, because after all I have worn the babycarrier very often. After more than a year of thinking, sewing and testing, Fräulein Hübsch Mei Tai came into being in its current form.
Over the years, we also added our Babyslings, Fräulein Hübsch WrapCon, Fräulein Hübsch SoftTai and Fräulein Hübsch Onbuhimo (which is currently not available).
What is important to us in addition to ergonomics and a good fit: we want to leave our children a world worth living in. That is why our babycarriers and babyslings are weaved of GOTS-certified organic cotton in Austria and our carriers are sewn in Czech Republic. This guarantees fair working conditions and wages and short transport routes. We ship our babycarriers and slings completely plastic-free and CO2-neutral. For our environment and our children.